Each semester, Cedars offers various spiritual and ethical programs for adults to members and friends. In addition, many programs with wider appeal are also offered to other adults from the Bainbridge and Kitsap community.
Programs are developed and presented by the Cedars staff, (Reverends Barbara & Jaco ten Hove and Director of Religious Education Candee Cole), plus other lay leaders and community resource people.
The programs are organized with the assistance of the Cedars Program Associates Team: Alan Miller, Barry Peters, Becky Walsh and Scot Hedrick.
Recent Spiritual & Ethical Programs Announcements
Keri Schmit traveled to Rwanda last July to study the 1994 genocide. However, her trip was not as depressing as this sounds! She met warm and welcoming people, saw beautiful sites, and had an amazing encounter with a troupe of gorillas.
Her talk will take place on May 19th at...Read More »
---
Curious about the origin of Unitarianism?
Jeff and Denise Bauman
will talk about their "pilgrimage" to Transylvania, birthplace of the Unitarian faith – - and present day seat for the Bishop of the Unitarian Church. 
Their talk will take place on April 28 at 7:30 pm in the Vineyard...Read More »
---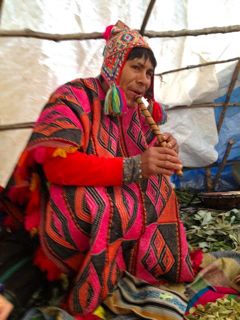 Sunday, April 7
7:00 PM  (note the time change)
The March 24th presentation by Bill Scarvie has been re-scheduled for April 7th.  The third in the series of six Pilgrimages presentations, "Voluntourism: Lending a Hand, Leaving your Heart," details the two journeys Bill has taken to Perú. You'll find out why...Read More »
---
Sunday, March 24
Learn more about Unitarian Universalism from long-time member Alan Miller in this free class at the Island School from 11:30-12:30. This is a companion class to Cedars and You which was offered in February and will be offered again on April 28. These classes are an enjoyable way...Read More »
---
Sunday, April 7 (re-scheduled from Sunday,  March 24)
Bill Scarvie will speak on the spiritual journeys he has taken, particularly his trip to Peru to help villages build stoves. This is the third in a series of six meaningful and inspiring presentations. It will be held at 4:00 7:00 PM ...Read More »
---
Older Entries »